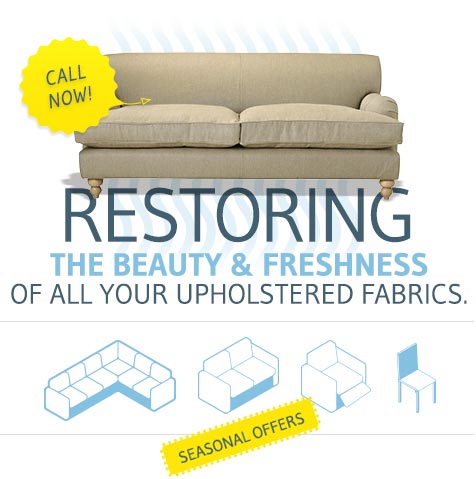 Water Damage Restoration Services in Reston, VA
After a massive flood or major water-pipe leak, chains of events may unfold. These events may include terrible mold attacks, structure compromise, musty smell, and so on. You will begin to see how soaked your mattresses and furniture are. The wood could become so soft that you can almost push through your finger.
Sometimes, all these events happen at once. You might be wondering how you will survive the crisis. Well, the first thing to know as a homeowner in these situations is to understand how serious and devastating water damage is. Many homeowners play down the seriousness of a flood and want to carry out water damage repairs themselves.
Water damage cleanup and restoration is no child's play. You need to consult a specialist. This is where UCM Upholstery Cleaning comes in. We offer the best water damage restoration service in Reston as well as emergency water removal services, water damage cleanup, and water damage repairs. In addition, we make sure we are there whenever you need help by working together with Flood Damage Pro, longstanding water damage restoration specialists for 24/7 availability for all kinds of water damage emergencies.
Please read further to understand the uniqueness of our services:
How We Carry Out Unique Water Damage Restoration Services
There is a long list of processes that we adhere to as professionals. These processes make us stand out from other water damage restoration services out there.
Environmental Surveillance
It is common knowledge that after a flood the structure of the environment is compromised. Therefore, you need a learned eye to properly assess the situation and check areas where work will be needed.
Not only that, a proper inspection will give professionals insights on where to expel water and how not to aggravate the existing conditions.
Water Extraction and Removal
After proper surveillance, if the house still contains a sizable amount of water, there is a need for total expulsion of water. Air scrubbers, water pumps, super strength dehumidifier, and desiccants are important equipment that are on standby for a proper water extraction.
The water removal process is the most basic and important step in water damage restoration.
Dehumidification
Once the vast majority of the water has been extracted, the area will still need to dry. As it dries, the water evaporates into the air, increasing the humidity levels. Using dehumidifiers removes the moisture from the air and helps speed up the drying process.
Structural Demolition
Sometimes, porous building materials are compromised when there are incidences of flooding, leaks, or storms. These materials are relatively inexpensive to replace, so it is better to remove them from the structure entirely. As always, we advise the clients on the best solution.
Disinfection and Sanitation
After demolition, there is a need to clean up the mess and give the area a new look. Debris like broken glass, furniture, and soaked bricks are cleared away to kick start a proper restoration process.
In many cases, a major disinfection protocol is carried out to fight mold and other lurking microorganisms. It is safer for homeowners and business owners to go in and start afresh after a disinfection protocol.
Final Cleanup
At this stage, the water damage restoration process is almost complete and all that is needed is the final cleanup and gathering of water damage restoration devices. Furniture that was cleaned and allowed to dry are brought in and remodeling is carried out after this stage.
Other Services We Render
At this point in this post, you should be well aware of the services we render. We are notable for carrying out repairs and damage restoration after storms, and floods. At the same time, we attend to sewage issues, frozen pipes, leaky roofs, etc.
We serve both residential and commercial clients. You can also contact us for upholstery cleaning, carpet cleaning, mold prevention, remediation, and removal.
Your Recovery Starts Now
When storms and floods decide to strike, there is little you can do to stop them from coming. However, you can control how quickly you recover from the damage caused by the disaster. Call UCM Upholstery Cleaning at 571-267-2278 to have our specialists handle the damage!